Larned Alumni Association


Larned All School Reunion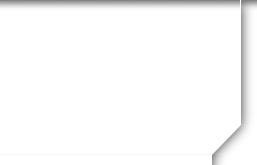 Class of 1967
Photos contributed by Rosa Conard Wilson
Welcome to the Class of 1967

If you have pictures of our class that you would like to see posted here, please let me know at cntryro@gbta.net. Send pictures in .JPG format please

Hope to see you all at the 2022 All School Reunion. Fon't forget to fill out your personal information in the alumni section under class of 1967. This will help in notifying class members for upcoming reunions.

Remember drawing all over these? Did you save any of them?

Did you carry them until they were falling part??

Remember reading this magazine, have you read one lately? Boy have times changed!

---

This is a story written for the 35th reunion of the class of 1967 in 2002, and read again at the last reunion held in 2010. Written by Rosa Conard Wilson

I have a story to share with you. Sit back and listen to the sketch of a time past (a sketch because details are a bit sketchy. As many have mentioned and we all know, memory deteriorates with age. I may use this to my benefit, because you probably won't remember if this stuff is true anyway.) I have been quite creative and have given it a unique and clever title. I call it - - - - - -

"Our Town"

Once upon a time a long, long, long, long, long, long, long, long time ago a group of children were born. After growing and maturing for about – oh let's say 5 or 6 years, these children were sent to school. Now they didn't all go to the same school at first. No – some of them were town kids and some of them were county kids, so some of them went to Northside, some to Hillside, some to Phinney and some to Sacred Heart, some even went to school in other towns. Depending on what school was attended, they might have played on the sandstone rocks at the back of the playground and carved their name upon those rocks, they might have played fox and geese in the winter in the snow, or taken a drink of water on a hot day from the big water fountain. Although they went to different schools they were able to see each other from time to time. At least once a year these children gathered together in a city auditorium for a music program and they were able to look across the rows at each other as they played their rhythm band instrument or flutaphone that Mr. Kagay taught them to play. They also had the opportunity to see each other in the summer at the swimming pool, in the winter sledding down the hill or perhaps at Saturday matinees at the Movie Theater. Some saw each other at the summer recreation programs in the park. Each year as they prepared for school they went to the basement of Vinns Pharmacy and their parents bought them their new school books and supplies. Nothing was quite as exciting as new schoolbooks, and nothing prepares one for school more than sniffing a new box of crayons.

As time passed these children moved through the grades until they reached Junior High. How exciting to move to a school with these other kids you have seen but didn't know very well. Soon they had meshed to form a new class. Time was spent freely roaming the calm, safe streets of town. They would walk to Moffett Stadium for a ballgame or fireworks on the Forth of July. They would go to the park to feed the monkeys and cross the water to Pee Wee island. Sometimes they would drop by Bauers or Hamptons Grocery for a snack. Great things happened in this Jr. High School. They had a new building to move into and new teachers to enjoy! There was Kenneth (I will not chew gum in class like a kindergartner) Parks for science, Martha Blue Dreiling for English, Robert (crooked finger) Felix for Drivers Ed. Hannah (may name is the same frontward and backwards HANNAH) Hawkins for Home Ec, Blanche (did she really fall out of her chair) Scheideman for English, and Mr. Sawyers for PE and Social Science to name a few. Along with Jr. High came important events like dances after the home ball games at Woodman Hall where all the boys would set on one side of the room and the girls on the other. Occasionally several of them would even dance!!! This was the time of $.21 bread, when you could buy a new car for $2,275.00 and a gallon of gas for $.26. They listened to songs like "Big Girls Don't Cry", "Duke of Earl", and danced the "Twist".

Finally these children were old enough and had put in enough time to enter High School. In these days the average income was $6.469.00, troops were being sent to Viet Nam, and Elvis married Pricilla. They were home listening to "Good Lovin", "Light my Fire", and "Penny Lane". What a time. In High School it seemed that the teachers were put there for the students enjoyment. Marsena "socks in, socks out" Pettijohn, Olga "is that hair on your chest" Balzer, Gerhard "chick murderer" Ziesch, Elmer Snell, Gaylord "SSS 396" Shipley, Thomas "These kids are RHR" Kugler. Many events happened during their next 4 years. They had a class play, The Trial of Nancy Gage. They played football (sort of) and basketball. There was royalty for homecoming (Football - Becky Schmidt, Basketball – Becky Armstrong, Chieftain King – Jim Cram, Chieftain Queen – Delores Bruening.) They had skits before ball games, and dances at the City Auditorium after the ball games often switching dates and hoping not to get caught. This class had the opportunity to try new things, choosing the school fight song, wearing the new band uniforms. In the spring of their junior year they planned a Prom. They worked very hard making money with a paper drive, and then glued little flowers on dead trees for decorations! It was beautiful. These students were having the time of their life! They drove their cars in races, they drove their cars up and down the street, and they drove their cars backward for blocks! Everywhere you saw short skirts, PeeChees, blue gym suits, black skirts and white blouses. Spare time was no problem for these kids. They were able to fill their time drinking cokes at the local drug stores, going to the cheese plant, sneaking into the drive-in (and climbing to the top of the screen). During extra time at school they would "stroll" with their significant other up and down the halls or put VW's there. This bunch was even able to entertain themselves with bricks in the girl's bathroom and bras on the flagpoles. During all this time they always smelled good too. British Sterling, English Leather, Tabu, Ambush! Finally the last year of this adventure arrived. They enjoyed things together for the last time and did those traditional things that move you into the adult world like painting the hill with white paint, having snake dances and bonfires and parties after prom. They went out to lunch at local places like the El Cap, Burg, Blue Goose and the Dairy Queen. Then the final day arrived and on May 23, 1967 this class participated in their last group activity – High School Graduation. Down the track and onto the field they marched in caps and gowns. As their names were called they received their diploma from Dr. Cram and then marched out. Since then each one has gone their separate ways each making a life for themselves and taking a part of their past with them into that life.

Now tonight those same children, give or take a few, have gathered here, 35 years after that graduation together once again to remember and reminisce and go back if only for just a few hours to those times when life was simpler and slower and safer and there was recess!