Larned All School Reunion
Larned Alumni Association
LARNED ALUMNI ASSOCIATION

Notice! The membership requirements of the Larned Alumni Association has changed. There is no fee for membership, if you are registered here as an alumni, you are a member of the Alumni Association.
Rosa Conard Wilson, Secretary of Board of Directors
The 2018 Annual Meeting will be held May 23, 7:00pm at the Jordaan Room of Larned Chamber of Commerce, 502 Broadway, Larned, Kansas.
All students & staff ever affiliated with Larned schools are welcome!
To view all areas of the website, you must log in.
Everyone must create a profile to have a login ID and password.
All School Reunion 2017 Photos
To upload your photos and view photos click below: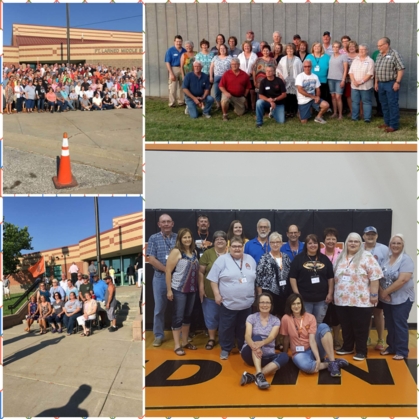 To read the summary of our Reunion surveys click on the image below: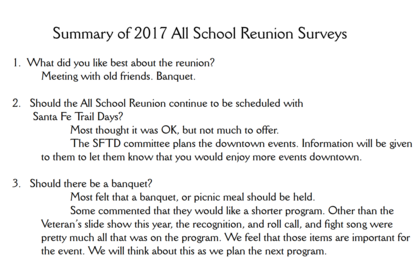 The memorial balloons raised $1250 toward the Water Tower / Water Fountain Projects. To view donors click on the picture below: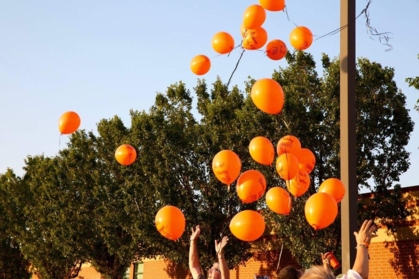 Sponsorships and Donations support the work of the Alumni Association in both hosting the All School Reunion and other ongoing administration costs of the Association.
Your support is appreciated.
Sponsorship/Donation Tier
Big Chief -- $500+
Brave -- $250-499
Warrior -- $100-249
Below $100
Professional donations may be in the form of services rendered.
Thank you Donors!
Larned Office Products Inc. $100
Carr Auction and Real Estate $250
Doerr's Ace Hardware $250
Farmers Bank and Trust $100
Simmons & Simmons Accounting $100
Josefiak Land and Cattle $100
Tabler Furniture $100
Mike Medina $100
Jannsen Ford $50
Lisa Dryden (Wright) $10
Cathy Schneider (Kaledo) $25
Cindy White $25
Linda Dougan (Cody) $15
Devon and Shoemaker $10
Julie Krehbiel (Johnson) $5
Alan Buster $10
Gary Basom $30
Bonita McKenna (Mead) $30
Beverly J. Robison (Kranz) $25
Carla Carr (Bowman) $20
Mike Apley $30
Walter Crawford $25
Kyle Simmons ( Robinson) $15
Jennifer Walker (Wiess) $15
Lorenzo Hurde Jr. $10
Bob Crawford $10
DJ Chance $50
Class of '78 $100
Al Simmons $100
ANNOUNCEMENTS
| | |
| --- | --- |
| • | Hi, wanted to let anyone who knew my brother, Wes Phillips that he passed away from a battle with cancer. May he Rest In Peace. Jo (Joan) Phillips Waldron |